It's literally green energy
Mar 14, 2016
Trek out to a Dutch field at night and you'll find a remarkable phenomenon (and potential hazard for low-flying helicopter pilots): a line of gyrating wind turbines, spitting viridian beams at each other as if communicating in an alien language made of light.
"Windlicht" is the latest dreamy production from Daan Roosegaarde, a Dutch artist who's also made a virtual, glowing flood and a luminous bike pathmodeled after Vincent van Gogh's "The Starry Night." Roosegaarde drew inspiration for the installation from the western village of Kinderdijk, which in the mid-1700s built a network of windmills to drain a low-lying piece of land. (UNESCO has labeled the mills a world-heritage site for their "outstanding contribution… to the technology of handling water."
Studio Roosegaarde writes of the artwork (which had the support of Dutch telecommunications company KPN):
"Windlicht," the latest artwork by Roosegaarde, shows the beauty of green energy. Green energy. Everyone wants it, but not in their backyard. An odd thing for a country known for its picturesque windmills dating from the 18th century. How can we once again give green energy the allure it deserves?…

Special software and tracking technology detect the windmill blades rotating at 280 kilometres per hour. Green lines of light are connecting the blades. This creates a dynamic play of light and movement. Roosegaarde [says]: "Windlicht creates the missing link between the Dutch and the beauty of our new landscape."
Locals can catch the gleaming turbines for free on March 18 and 19 from 10 to 11 p.m.; details are posted on the artist's website.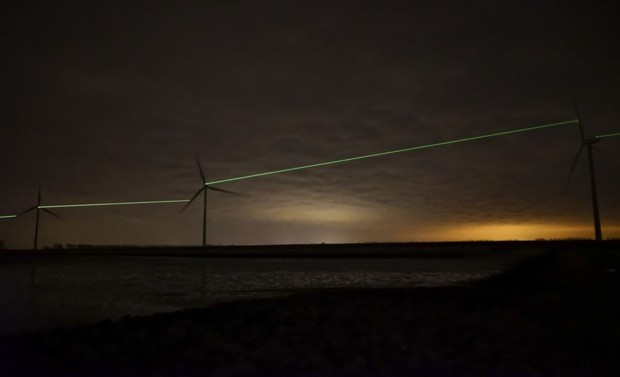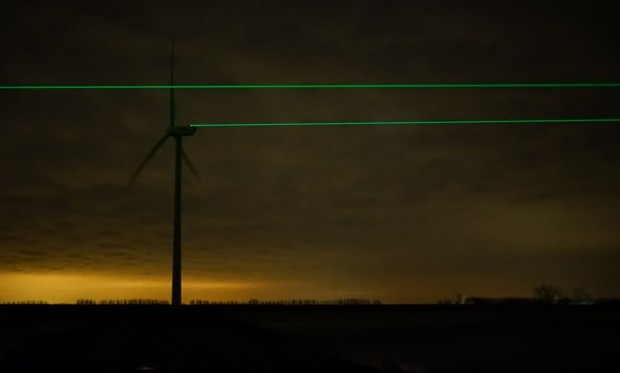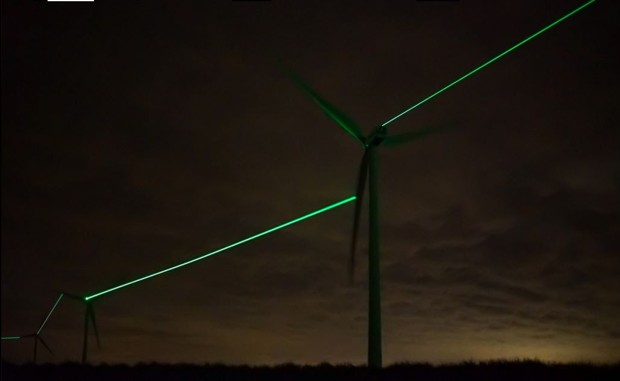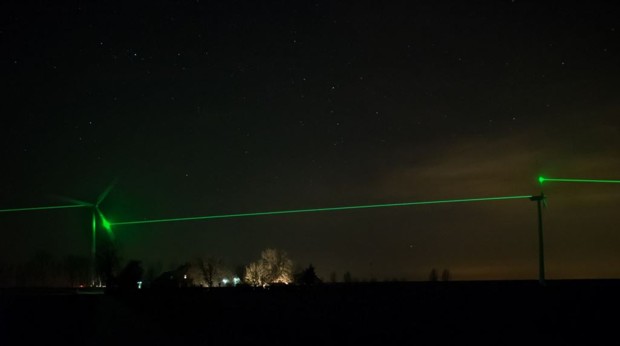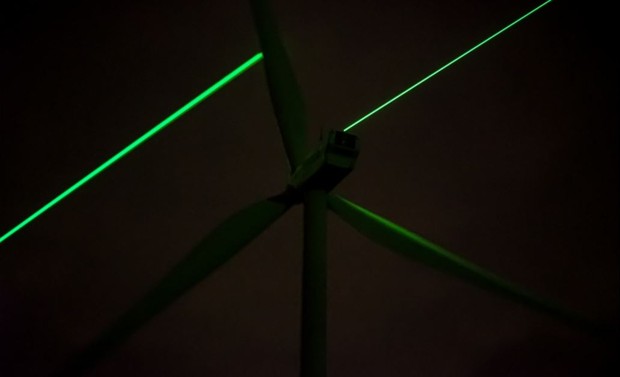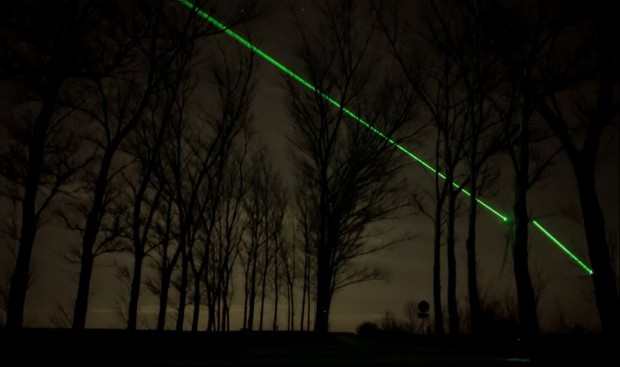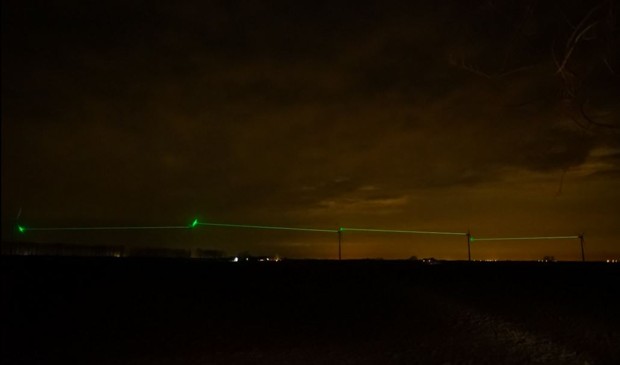 Thanks to Alice Bell, Head of communications at 10:10 for sharing this project!